I thought that I'd publish a list of the ebooks I'm checking out during the 2014 Smashwords Read an Ebook Week promotion this week. Rather than make one list that could get rather Jabba-sized as the week goes by I'll do a new list each day as I find new ebooks I think you guys (and gals) may want to read. With every book I'll post the cover, title, author, genre and the short description. Unless otherwise indicated all of these ebooks are free during Read an Ebook Week. I hope something (or several somethings) catches your eye.
Updated 5 March 2014: Added link to Lashell Collins' Pierced (A Boxed Set)  since I discovered I hadn't put in a link on Monday. I also added links to the author's websites or blogs, or if the don't have one of those I added a link to their Smashwords author page.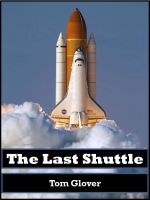 The Last Shuttle by Tom Glover
Genre: Science Fiction » General
A top-secret NASA space telescope designed to detect alien life is in trouble, at risk of entering Earth's upper atmosphere and vaporizing. Only one man could prevent the accident. An ex-NASA scientist reluctantly joins the crew of re-commissioned space shuttle Discovery on a daring rescue mission to recover the satellite. Orbiting Earth, they are about to experience something out of this world.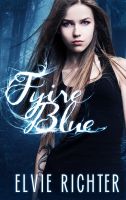 Fyrie Blue by Elvie Richter
Genre: Young Adult or Teen » Fantasy
Fourteen-year-old Danielle MacGowan has never quite fit in— but she always thought that one day she would figure out how to be normal. Then a pint-sized invisible dragon starts following her around and she meets a boy with emerald eyes from the bad part of town. Danielle is faced with a beautiful, deadly world she never knew existed. She must call on her own hidden power if she is to survive.
(I know I'm not a young adult or teen but after perusing this one I thought it could be a good one for the younger folk so I'm suggesting it.)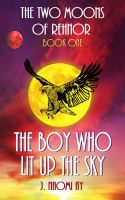 The Boy who Lit up the Sky (The Two Moons of Rehnor, Book 1) by J. Naomi Ay
Genre: Science Fiction » Space Opera
The Boy who Lit up the Sky is the first of the ten part series The Two Moons of Rehnor. It follows the life of Senya, a man created by the enemy kings of Rehnor to rule the planet and end the wars forever. However, Senya turns out to be a whole lot stranger than anyone anticipated. This epic saga is a delightful fantasy with paranormal, romance and light science fiction elements.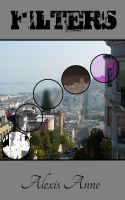 Filters: Polarized by Alexis Anne
Genres: Romance » Contemporary; Science Fiction » Short Stories
What is hidden inside your private messages? Secrets? Lies? Idle gossip? What if they were made public for everyone to see?
When hackers take down the world's largest social media website and release everyone's dirty laundry, there are consequences for everyone.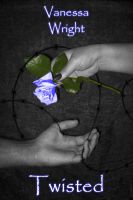 Twisted by Vanessa Wright
Genre: Literature » Literary Adult
These stories have their origin in the darker half of my psyche. Ordinary events suddenly become extraordinary, not to mention a little weird. This is where the title seems rather apt: Twisted. Not one of the stories end as you would expect them to and more often than not the reader is left with a shiver of fear or loathing running down his spine.
Please note: This ebook, from Smashwords' Adult section, is for mature readers and may not be appropriate for those under 18 or are easily offended. It is also not a free ebook, but check it out if the fact that it's from the Adult section doesn't bother you. I think you'll be glad you checked it out.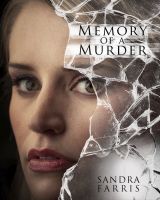 Memory of a Murder by Sandra Farris
Genre: Mystery & detective » Short Stories
When she regained consciousness, Bailey Collins discovered a dead man behind the steering wheel of her wrecked car. A gun lay between them. Did she shoot him? If so, why and who was he?
Bailey knew who she was, why couldn't she remember these details.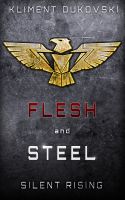 Silent Rising (Flesh and Steel, Book 1) by Kliment Dukovski
Genres: Science fiction » Adventure; Science fiction » Military
In a solar system devastated by war, two rivaling civilizations are facing extinction. After a brief ceasefire their hostilities are about to continue, and this time one civilization will be eradicated.
On one side of the front, a convicted man is sent to investigate a mysterious sect, which is believed to hold the key to victory. On the other side, a broken man fights to reclaim what he's lost.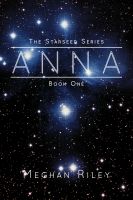 Anna (The Starseed Series) by Meghan Riley
Genre: Young adult or teen » Sci-Fi & fantasy
To the outside world, Anna appears to be an ordinary high school senior. But readers will quickly learn that she is anything but in Meghan Riley's fantastical debut novel, 'Anna'. This fast-paced tale full of supernatural experiences, romance, and half-answered truths expertly blends science fiction with young adult appeal.
Please note: Unlike the other books (other than Vanessa Wright's Twisted this ebook isn't free. Please don't let that stop you from considering this very fine ebook. The cover got my attention (it's one of the best I've seen on SW) and the preview sealed the deal.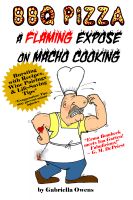 BBQ Pizza A Flaming Expose on Macho Cooking by Gabriella Owens
Genres: Cooking, Food, Wine, Spirits » Methods / Barbecue & Grilling; Humor and satire » Form / essays
The most hilarious cookbook ever! With 47 simple, tasty recipes, (Had to be odd, so the Pina Coladas count!) and easy to find ingredients. This book will get you started making delicious pizzas quickly! This book is a "what NOT to do" book. Save yourself from fire department visits by learning from our mistakes.
Happy Grilling!
"Erma Bombeck meets Ina Garten! Fabulicious!"
~~ G. M. DePriest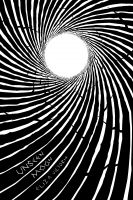 Unseen Moon by Eliza Victoria
Genre: Horror » General Adult
Ghosts in a mansion. A home invasion. A group of friends haunted by a murder. An unlikely friendship, a dead body in an abandoned house.
Unseen Moon collects four suspenseful stories by award-winning author Eliza Victoria
Please note: This ebook is also from Smashwords' Adult section, is for mature readers and may not be appropriate for those under 18 or are easily offended.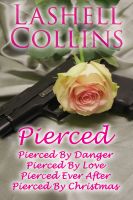 Pierced (A Boxed Set) by Lashell Collins
Genres: Romance » Suspense; Fiction » Mystery & detective » Police Procedural Adult
Enjoy the entire Pierced Trilogy, plus a holiday novella, all in one volume!
Please note: Another one from Smashwords' Adult section. You know the drill by now. If you're under 18 or are easily offended just keep reading.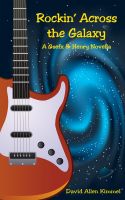 Rockin' Across the Galaxy: A Gsefx and Henry Novella by David Kimmel
Genres: Science fiction » Adventure; Science fiction » Short stories
In this prequel to the forthcoming "Find Your Truth" series, Gsefx (pronounced "Zef") is stuck in traffic and is going to be late for work…again. Henry is a misunderstood artist at the end of his rope. Two different beings from opposite sides of the galaxy. What could they possibly have in common. Hint: it could have something to do with an "elek trik git-arr."
Whew! That should be enough for today, and it's just going through a post on Smashwords' Facebook page and checking out the titles that authors have said would be part of the promotion this week. I didn't even include half of the ones I saw there. I know I'll probably find more tomorrow. Have you found something you just love as you've checked out the titles available for Read an Ebook Week? Let me know in the comments. I'm dying to see what you found that I've missed so far.