Have you guys been finding any new ebooks to read during Smashwords' 2014 Read an Ebook Week promotion? I love some of the ebooks I found yesterday. I've already found some today that I bet will become favorites of mine.
I know the images in these posts are wrapping around each other. For some reason WordPress is stripping out my code to start each image on a new line. Grrr.
Updated 5 March 2014: Added link to the author's websites or blogs, or if the don't have one of those I added a link to their Smashwords author page.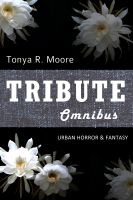 Tribute Omnibus (Short Works, Book 1) by Tonya R. Moore
Genres: Anthologies » Short stories – single author; Anthologies » Flash fiction
Five short stories and ten flash fiction pieces spanning the urban fantasy, horror and literary fiction genres.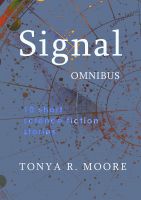 Signal Omnibus (Series: Short Works, Book 2) by Tonya R. Moore
Genres: Science fiction » Short stories; Anthologies » Short stories – single author
SIGNAL Omnibus is a collection of ten science fiction short stories by Tonya R. Moore.
Tales from Dickens by Charles Dickens and Hallie Erminie Rives
This isn't a Smashwords release, it's from Project Gutenberg, a group you seriously need to know about if you love good ebooks. They convert classic literature to ebooks in several formats and they're always free. They may even have a book you've been looking for and you didn't even realize was available as an ebook yet.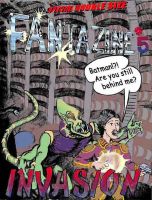 Invasion Fantazine #5 by DD White
Genres: Graphic novels & comics » Science fiction; Science fiction » Adventure
The second installment of the Life and Times of Dread saga. Here Dread and Batman save Earth from an alien invasion.
Please note: You set the price you want to pay for this title. If you're not sure what it may be worth you can read the first 20% on the site before you commit to buying it.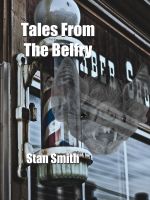 Tales From The Belfry by Stan Smith
Genre: Horror » Undead
This is not your Young Adult "Twilight." The Belfry is a kind of club, inhabited by those who have been introduced into the world of vampirism—often not by choice. These are the stories of Gordon, Carrie, Stephen, "Doc", Harvey, Gus and Von Somogyi, unwilling members of an exclusive, immortal club. Gordon's story is first, to be followed by the others in a few weeks.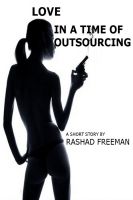 Love in a time of outsourcing by Rashad Freeman
Genres: Mystery & detective » Short Stories; Humor & comedy » General
(Short Story) Mike Benson is living the high life. A six figure salary, convertible sports car and a penthouse overlooking the California coast. He didn't think life could get any better. Unfortunately, it just got worse.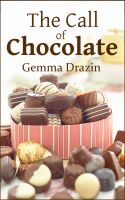 The Call of Chocolate by Gemma Drazin
Genres: Humor & comedy » General; Women's fiction » General
One of the best things in life is chocolate. But sometimes, a little chocolate can turn into too much and add unwanted poundage. A break from the sweet, creamy treat can be needed. Until the break becomes too much, giving chocolate a beckoning call all its own.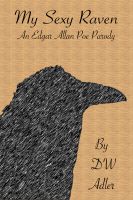 My Sexy Raven – An Edgar Allan Poe Parody by D. W. Adler
Genres: Erotica » Comedy/Humor; Poetry » Contemporary Poetry Adult
Braden is happily enjoying a late night visiting his favourite naughty websites and it catches the attention of his beautiful roommate, Raven. A parody of the classic poem "The Raven" by Edgar Allan Poe.
Please note: This ebook, from Smashwords' Adult section, is for mature readers and may not be appropriate for those under 18 or are easily offended.
That's it for today. Did I miss something that came out since Monday's post that I should check out? Tell me in the comments.